Consignment Machinery Auction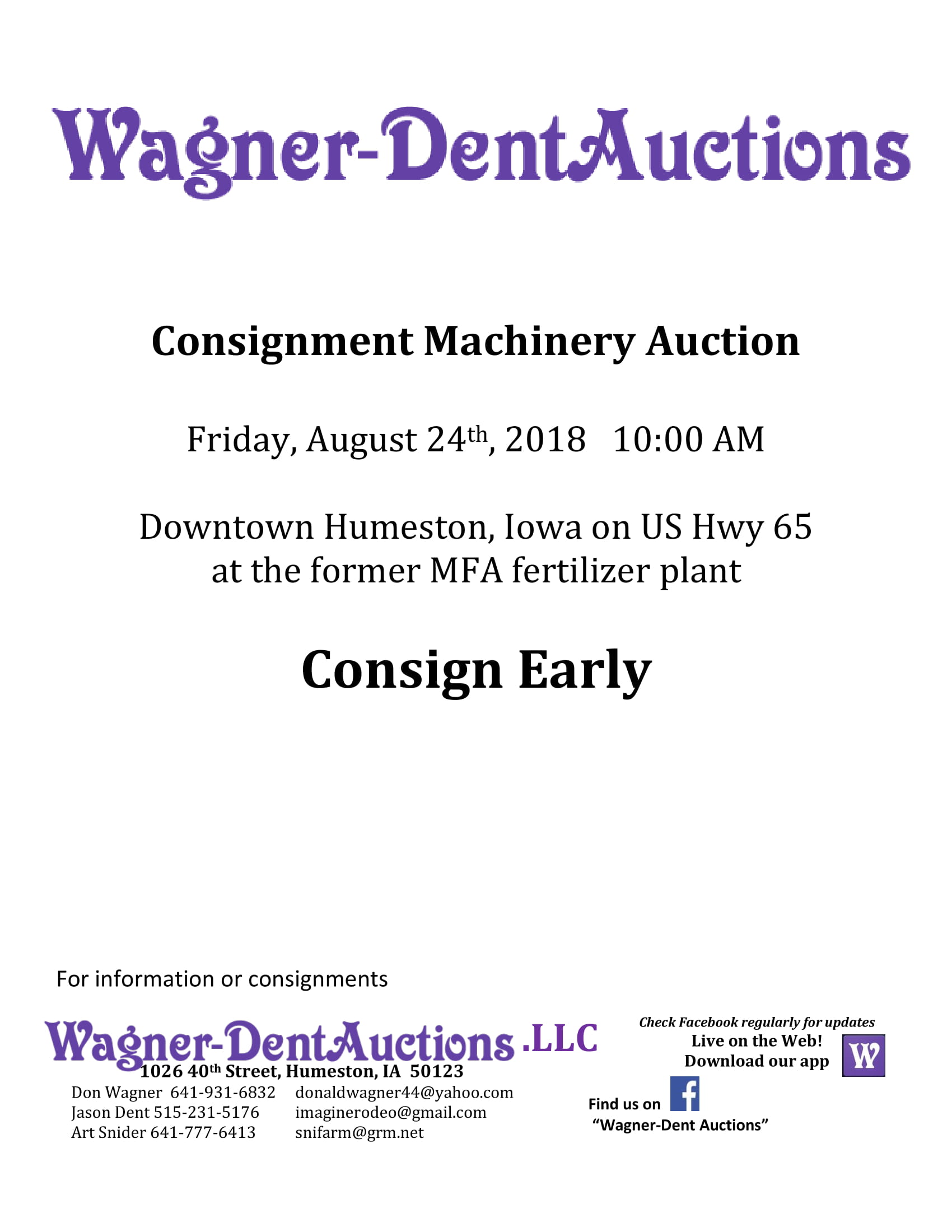 Lots will be updated as consignments come in!
1982 Allis Chalmers 8070 W 8130 hours: Power shift trans.
1999 New Holland 590 Baler 3×3 pickup rebuilt a year ago, 27000 bales on monitor (preservative tank does not sell with baler)
2014 Kuhn GMD 3150 TL hydro swing disc mower, sn DO192; late model Vermeer 1022 10 wheel V-rake; 900 Ford Tractor, narrow front, new paint, runs; 1949 JD B, electric start, new paint and tires, parade ready, runs; Farm All M tractor with Schwartz wide front end and Strobel Industries Inc. loader, straight 10, runs, sn 128381; IH 540 pto manure spreader, extra nice, always shedded; the above 2 pieces coming from a local estate; truck auger with new gas motor; Farm Hand grinder mixer, shedded, sn 71967, new belts to go with it; hd 10 1/2' Bush Hog cutter, 3pt.; IH side delivery rake double dolly wheels; Vermeer WR-V10 10 wheel v rake; 350 bu. Bushnell gravity box on hd Parker running gear; 250 Bu. gravity box and gear; fold up 8 row cultivator; 5 bottom on land hitch plow; 30 5×6 bales mixed alfalfa and grass first cutting net wrapped;
For any information or consignments please call one of the following:
Don Wagner: 641.931.6832
Jason Dent: 515.231.5176
Art Snider: 641.777.6413
Humeston, Iowa on US Hwy 65 at the former MFA fertilizer plant.