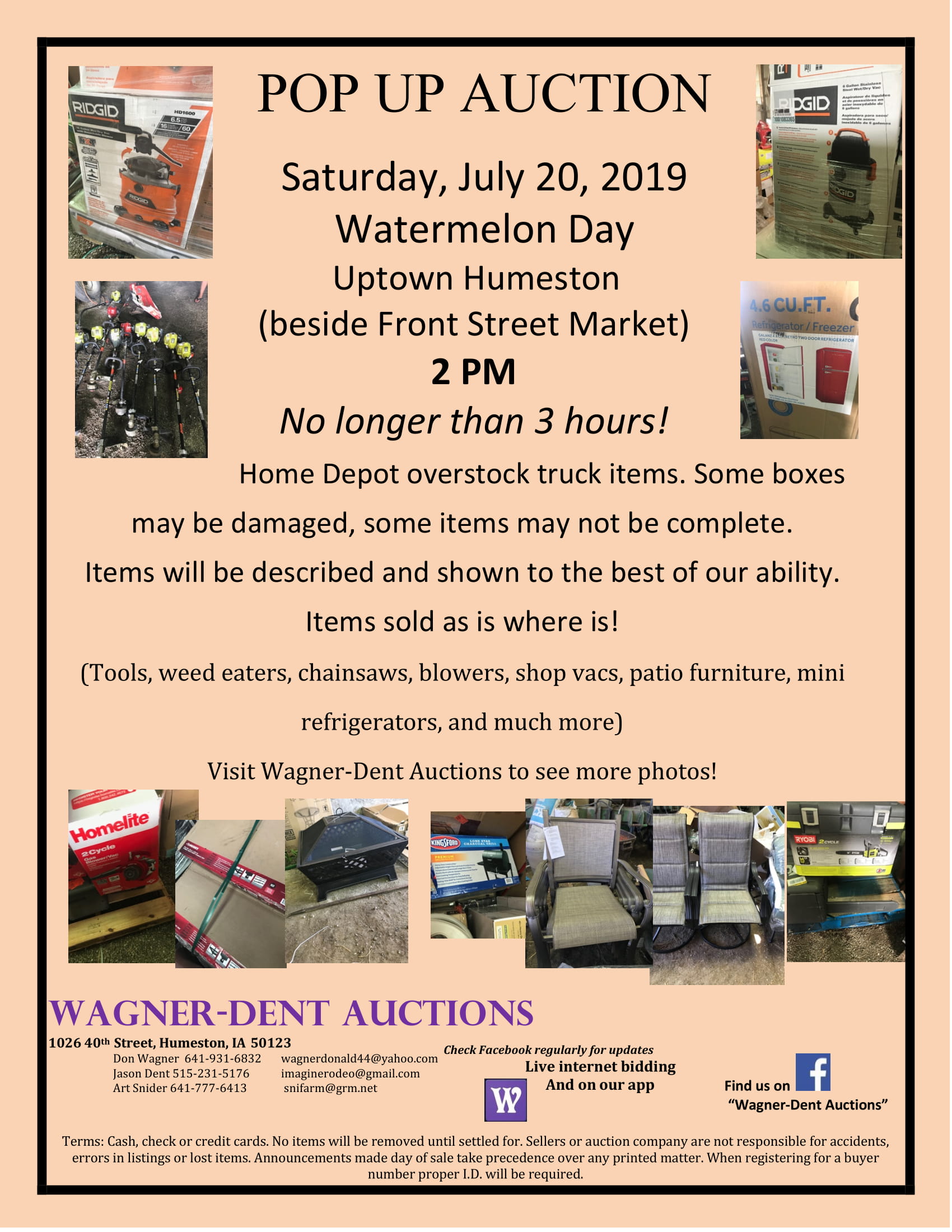 These are items from a Home Depot overstock truck.  Some of these items have damaged boxes, and may not all be complete. We are selling these as is.
Please see photos for more description.
Shop Vacs
Mini Refrigerators
Misc. Tools (many hand tools are Husky brand)
Weed Eaters (Ryobi, Homelite, Toro)
Chainsaws (Ryobi)
Blowers (Homelite)
Patio Furniture-chairs, tables, fire pits, umbrellas- not all matching sets (Hampton Bay Brand)
Mailboxes
Heavy Duty Garage/Shop Shelving
sprinklers, hose timers, small pond pumps
Other Misc. Items
Right along Highway 65.  The old MFA Ag lot, right beside Front Street Market in Humeston, IA.