Public Auction – Vern Roberts Estate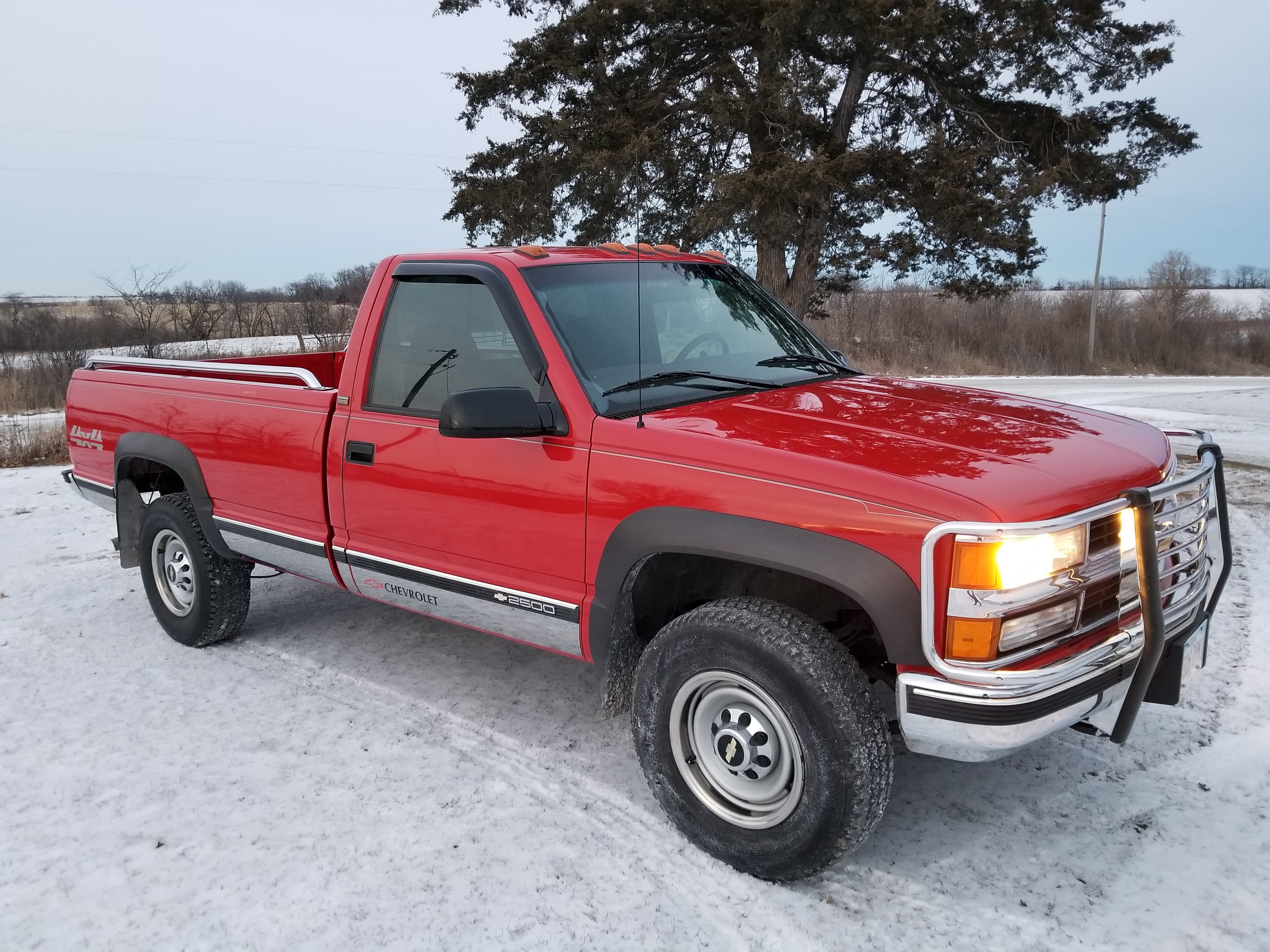 All Lots are available online on our bidding platform.
This auction will be online for two weeks before the live auction. You will be able to bid online until the auction and then on February 22, 2020 at 12pm we will have a live auction, your bids online is where the bid will start on the day of the auction. You will still be able to bid online during the live auction as well. If you have any questions please let us know!
The Vern Roberts Estate has been moved from Des Moines, IA to Osceola, IA  where it will be sold with other cosigners. Items will be sold indoors. Not to worry about inclement weather, there will be food on site by Chicks in the Sticks, restrooms and plenty of room indoors. Order of the sale will be the way it is laid out on the flyer starting with tools at 9am. We will start the online portion at 12 o'clock noon, auctioning through the saddles, pausing the online portion to to finish the tack, then pick back up with the online toys, and conclude the auction with Coleman lanterns. These lots will be offered both live and online by downloading the bidding App at the Wagner-Dent Auction website. 
 ITEM #                   DESCRIPTION
TOOLS; LAWN & GARDEN; GENERATOR
*
Hammers
*
Screwdrivers
*
Bolt bin
*
Shovels
*
Rakes
*
Pull saws
*
Pliers
*
Craftsman 24in set
*
Remington 1/2HP electric chain saw
*
Husqvarna auto walk, self-propelled, Briggs&Stration engine, lawn mover/bagger
*
(2) electric hedge trimmers
*
Kenmore antique washer
*
Troy built 21″ snow thrower, electric start
*
Craftsman 24″ self-propelled snow thrower, electric start
*
Poulan 1950 wood shark chain saw
*
Featherlight FL20 weed eater
*
Homelite 4400 watt generator, cast iron, rope pull (NIB)
*
Several ads for 4 day horse show and race in Greenfield
*
Set of 4 Ford motor hubcaps (NIB)
*
Other tools too numerous to mention
FURNITURE; CLOTHING; ANTIQUES; JEWELRY
*
5 drawer dress
*
2 door end table
*
Spoon carved 4 drawer dresser
*
Trunk style cedar chest, matching cedar wardrobe
*
Steel wardrobe
*
Old trunks
*
Galvanized tub with lid
*
Outside thermostat
*
Set of 6 cup set
*
Collectibles glass door cabinet
*
Oyster scientific massage modality junior
*
RD model 88 tape deck synthesizer
*
Luce lockable hand trunk with key, full of patterns
*
Leather suitcase from Adair
*
Race stock memorabilia, Circa 1965 paper
*
150 in 1 electronic project kit
*
Box of horse trophies from early 60's
*
Civil War and Pictures by Fletcher Pratt
*
Lots of costume jewelry (check the pictures)
*
Lots of random keepsakes
*
Sears electric adding machine
*
American Hereford registration certificates, early 1900's
*
AK-SAR-BEN arm hands from the late 50's and up
*
Lots of old war pictures and newspaper clippings
*
Quilts
*
Afghans
*
Totes of seasonal decorations
*
Frolicking horse statue
*
(2) 36″x57″ stained glass windows
*
Francini accordion with blue velvet lined case
*
(16) Time Life Book, The Old West
*
Numerous articles of army clothes
*
Suit jackets
*
Men's and women's sweaters
*
Leather jackets
*
Leather vests
*
Motorcycle jackets
*
Coveralls
*
Carhartt coats
*
Leather blazers
*
Vintage articles of clothing too numerous to mention, both men and women
VEHICLES
175
John Deere, LA145, 22HP, 48" cut, 490 hrs. riding lawn mower
176
Husqvarna, YTH2348, 23HP, 48" cut, 430 hrs. riding lawn mower
177
1981 Honda XR250R dirt bike
178
1981 Honda XR500R dirt bike
179
2004 Harley Davidson Road king custom, 33,000 k mi., Big bore kit, near new tires + brakes, rock box radio, Kuryakyn cruise control, screaming eagle pipes w/ fishtails, new ultra-seat lots of chrome, S.N. 1HD1FYW134Y703826
180
2007 H&H 12', back ramp door, side access door, 7' cargo trailer
181
2007 WW Marquis Mirage, 16', 3 horse slant, rubber mats, 3/4 up rubber wall, 1 owner, tack room, bumper pull aluminum horse trailer
182
2006 B&B, solid side, 6×10, steel trailer
183
2017 cargo trailer barn doors, 6×10
184
2019 8×10 rail ride aluminum trailer
185
2018 8 1/2x 12 steel, rail side trailer
186
1998 Jeep Wrangler, 4×4, hard top, 198,000K miles, white, 4 cylinder engine
187
2013 Chevy Impala LTZ, flex fuel, spoiler, 4 door, auto, power windows, power seats, headed power mirrors, sunroof, black leather interior, dual exhaust, V6 VVT direct injection engine, 25,400K miles, 1 owner, red car, VIN 2G1WC5E33D1164606
188
1997 CHEVY K2500 Silverado, 4×4, cab lights, sliding rear window, Luverne chrome box rails, Luverne chrome grill guard, 60/40 cloth seats, electric lumbar seat, power windows, rally wheels, Vortec engine, red interior, 18,800K miles, red truck, chrome rocker panels, VIN 1GCGK24J7VZ182919
SADDLES; HORSE TACK; BLANKETS, HALTERS
165
Brown English saddle 17";
166
Arabian Saddle Co. WALSALL, showring springetree England, Black English saddle 18"
167
RS saddlery, Cannon Falls, MN, 16" custom ranch, aluminum stirrups
168
Tucker trail saddle w/ gel seat, 171/2", s.n. 042607243w
169
HEREFORD Tex Tan of Yoakum 15 1/2"
170
Jones custom saddle, Fort Madison, IA 15"
171
Rocken HR western saddle, 15 1/2" aluminum stirrups
172
Billy Cook Longhorn western 16"
173
Ryon Fort Worth, TX, 14 1/2" western
174
Simco, western roper, 15 1/2", rawhide stirrups
*
NEW Elite blankets and hoods
*
Coolers
*
Fly blankets
*
Spandex hoods
*
Lots of saddle pads
*
Shippings boots
*
Leg wraps
*
Blinder masks
*
New halters
*
Used halters
*
Rope halters
*
Shippings halters
*
Saddle bags
*
Bosals
*
Leather halters with silver
*
Running martingales
*
Numerous bits
*
Box of stirrups
*
Spurs
*
Complete head stalls and partials
*
Lots of tack too numerous to mention
COWBOY HATS (19)
FARM TOYS
1
Massey Furguson, 12 pieces
2
John Deere, 14 pieces
3
International Construction, 9 pieces
4
Allis-Chalmers, 11 pieces
5
Heston, 16 pieces
6
1986 Special Edition Die-cast Gold Jubilee
7
Collage, 11 pieces
8
Ertl Ford Tractor
9
Steiger/White, 13 pieces
10
Fordson
11
1985 Ford 9N
12
Ertl Replica 1905 Ford Delivery Bank Car
13
Case, 11 pieces
14
John Deere Construction, 6 pieces
15
1985 Ford 9N
16
Ertl Series II (NIB)
17
International , 14 pieces
18
John Deere (narrow front with driver)
19
International, 10 pieces
20
International, 7 pieces
21
John Deere Model R Waterloo Boy 1915
22
1985 Ford 9N
23
John Deere, 5 bottom plow w/ hydraulic cylinder and hoses
24
John Deere, license plate clock
25
Ertl John Deere 4520 Diesel
26
Box Lot, 8 pieces
27
John Deere, 7 pieces
28
Versatile, 5 pieces
29
International, 11 pieces
30
John Deere 5020 Diesel
31
John Deere, Model G (NIB)
32
Ertl John Deere 4020 Diesel LE 2006 Iowa FFA (NIB)
33
John Deere 4020 Diesel 200th Birthday Edition (NIB)
34
Farmall 1206 Precision Key Series (NIB)
35
John Deere 4020 (NIB)
36
John Deere 620 Tractor (NIB)
37
Gehl 4610 Skid Loader
38
Anhydrous Tank
39
John Deere A
40
Allis-Chalmers WD45, Ertl
41
Ford, 8 pieces
42
Ford, 7 pieces
43
John Deere 60
44
John Deere Model A
45
John Deere Model B
46
John Deere Model BN (NIB)
47
John Deere, 11 pieces
48
Peterbelt Semi and Leo Limo
49
International 656, Narrow Front
50
Farmall H #414, Ertl (NIB)
51
Farmall 350 #418 (NIB)
52
John Deere Model B (NIB)
53
John Deere Model B (NIB)
54
Farmall H #414 (NIB)
55
Farmall 350 #418 (NIB)
56
Farmall 350 #418 (NIB)
57
Farmall H #414 (NIB)
58
Farmall 350 #418 (NIB)
59
Farmall 350 #418 (NIB)
60
John Deere 7220 (NIB)
61
Farmall 650 Diesel
62
John Deere, Narrow Front, Ertl (Dyersville, IA)
63
1/32, John Deere 4020 Diesel (NIB)
64
1958 John Deere 630 LP (NIB)
65
John Deere 720 Combine (NIB)
66
John Deere BR, Special Edition (NIB)
67
John Deere 4020 Diesel Precision, Rubber Tires
68
John Deere Model R (NIB)
69
John Deere, Skid Loader
70
John Deere Model R Waterloo Boy  (NIB)
71
John Deere 3010 Precision Classic (NIB)
72
Early 4020 John Deere (NIB & dusty)
73
FFA Farmall M 1/64
74
John Deere 4520 diesel with dually tires (NIB & dusty)
75
Allis-Chalmers WD45 (NIB & dusty)
76
Allis-Chalmers G (NIB & dirty)
77
Case VAC tractor, Ertl (NIB)
78
Allis-Chalmers 4W-305 (NIB)
79
WD-9 McCormick, Ertl (NIB)
80
Farmall 806 (dirty)
81
Case, Special Edition, Super M and Super H; hand-signed by Donald Ertl and Max?
82
Farmall 350 (dirty)
83
9150 International, Ertl
84
Farmall 300, Ertl
85
Farmall Super C, Ertl
86
Farmall 350
87
Super MTA Farmall, Ertl
88
F-20 Farmall
89
Farmall, Super MTA, detailed plastic
90
Case IH 2594
91
Case IH 3294
92
International 1066, Ertl, Special Edition 5,000,000th tractor (NIB & dirty)
93
1586 International
94
Precision Super M Farmall
95
2003 IA FFA Farmall Super M (NIB)
96
2006 IA FFA Farmall 856 (NIB)
97
Farmall M, Precision Series (NIB)
98
Farmall 460, Precision Series (NIB)
99
Farmall 350 (NIB)
100
Farmall, cub tractor (NIB)
101
Farmall H (NIB)
102
Farmall, Super MTA (NIB)
103
Farmall, Super M (NIB)
104
International Harvester 450, gas tractor (NIB)
105
Deutz-Allis 6260 (NIB)
106
John Deere A (NIB)
107
John Deere
108
John Deere, Ertl (Dyersville, IA)
109
John Deere R (NIB)
110
John Deere 4020 Diesel (NIB)
111
John Deere 566, round baler (NIB)
112
Farmall, Super M, Iowa Corn Growers Association  (NIB)
113
John Deere, Ertl (Dyersville, IA)
114
John Deere, flare box wagon
115
John Deere A (NIB)
116
Case 600 #289 (NIB)
117
Case 600 #289 (NIB)
118
Limited Edition, Replica, John Deere General Purpose Farm Truck (NIB)
119
John Deere 4020, wide front (NIB)
120
John Deer Salt and Pepper Shakers (NIB)
121
John Deere, 1/64, 630 Mounted picker and flare box wagon (NIB)
122
White Farm equipment (NIB) (Dyersville, IA)
123
John Deere 4010 (NIB)
124
1/16 John Deere A, 40th Anniversary (NIB)
125
John Deere 4620 (NIB)
126
1/16, John Deere A, 40th Anniversary (NIB)
127
1/18, 1968 American Muscle, Olds 4-4-2, Limited Edition (NIB)
128
DUB City Chrysler 300C Jada Toys, 2 pieces opening doors and hood (NIB)
129
Stand Up Car, 4WD (NIB)
130
1/27, Chevy Silverado, Special Edition (NIB)
131
SP3 Extreme On-road racing car RS380 motor, remote control (NIB)
132
1936 Ford Pickup (NIB)
133
1923 Chevy truck, 1 ton with propane bottles (NIB)
134
1941 Chevy truck (NIB)
135
John Deere 350, IA FFA (NIB)
136
Big Farm, hog trailer (complete with hogs), Ertl (NIB)
137
John Deere, Precision Classic, Barge Wagon (NIB)
138
John Deere 4440, Precision Classic (NIB)
139
Precision Classic, 214-T twine tie baler (NIB)
140
John Deere, precision classic hay wagon (NIB)
141
John Deere, precision classic 4020 tractor with 237 corn picker (NIB)
142
Precision Classic, Model 720 with 80 blade, 45 loader, heat houser and chains (NIB)
143
John Deere 430 crawler (NIB)
144
Farmall 1206, IA FFA (NIB)
145
Ford 9N
146
Special Collectors Edition (NIB)
147
John Deere Chevy Pickup (NIB)
148
1660 Case H combine (NIB)
149
Massey 8590 combine (NIB)
150
John Deere 8760, Collectors Edition (NIB)
151
Vintage vehicles, 9 pieces (NIB)
152
Tractor tailors, 6 pieces
153
Farm toys, 5 pieces
154
Loose tractors, 7 pieces
155
Lawn mowing buddies, 5 pieces
156
John Deere, miniature toy tractors, 8 pieces
157
Toy tractor parts, 4 pieces
158
Gleaner combine, threshing machine, corn grinder
159
John Deere, 4 pieces
160
Grain bin, 6 pieces
161
Trucks and tractors, 7 pieces
162
PT Cruisers, 3 pieces
163
True scale, two bottom pull plow
164
1/64, Grain Hauler, Die-cast metal truck and trailer
LANTERNS
200
Coleman B-47, Sunshine of the Night
201
Sears Roebuck 742-43
202
Coleman red 1952
203
1950's Cp350 Solar Lantern
204
Coleman 220
205
Coleman 220D
206
Coleman LP gas 5120
207
1948 Coleman 242C
208
Coleman 228J (several chips on top)
209
JC Higgins, blue top, red bottom
210
PICO STAR, Germany
211
Coleman 288 with red koozie (appears like new)
212
Coleman 275
213
Aida Express 1500 Germany with shade
214
Coleman red
215
Hipolito Portuguese 150CP
216
Hipolito Portuguese 150CP, New with fill bottle and cone
217
Coleman 242 (has chips)
218
Coleman 242
219
Coleman 220F
220
Coleman 200A
221
Coleman 200A – Christmas (has chips)
222
Coleman 242C
223
Coleman, Sunshine of the Night
224
Coleman 275
225
Coleman 200D
226
Coleman 200J
227
Coleman 228F
228
Coleman 228E
229
Coleman 220K (has chips and dents)
230
Coleman 228F (has chips)
231
Coleman 220K with koozie (has chips)
232
Coleman 220F with koozie
233
Coleman 5154B
234
American red-light (has chips)
235
Coleman, Army unfired 1967
236
US.S.M.P 1983
237
Coleman CL2 3184
238
Coleman, quick light
239
Coleman, instalight (broken shade and chipped)
240
Sears 476-74550 #7115 (small chip on top)
241
Sears blue over blue, frosted globe
242
Coleman red 200A
243
Coleman red 200A with metal case (chipped top, rusty case)
244
Coleman 200J with yellow plastic case
AUCTION TO BE HELD AT 2070 W MCLANE ST.(HWY 34), OSCEOLA, IA 50213